Return to Headlines
Pulaski High School Students Recognized at Honors Dinner
Students at Pulaski High School were recognized during the annual Honors Dinner.
The Honors Dinner recognizes academic achievement from the previous school year. Students with a 95 or higher average were recognized with a certificate and a pin.
Seniors receiving honors were: Mariah McConnell, McKenna McCormack, Mia Pierce, Alexander Pond, Emily Sampson and Tayla Smith. Juniors recognized were: Rafael Aguilar, Joshua Carguello, Micah Charsky, Zoe Eisel, Landon Jones, Holly McCarty, David Mintonye, Layne Peters, Drayce Reiter, Clare Reynolds and Madison-Mae Wilder. Sophomore honorees were Ciarra Coffin, Emma Cowles, Addison Dana, Elaina Derr, Tessa Eisel, Kaleb Fravor, Logan Godfrey, Alyssa Greene, Oliver Hall, Julianna Hefti, Holly Paycon, Isaballa Pierce, Brian Pond and Jessica Yesensky.
Snow Incentive Awards were also awarded. Seniors receiving the Snow Incentive Award were Kameron Balcom, Gabrielle Dion, Kendyll Green, Kieran Jennings, Rhyana Kveton, Mariah McConnell, McKenna McCormack, Mia Pierce, Cara Reynolds and Abigail Timmerman. Junior receipients were Rafael Aguilar, Emily Ballou, Zoe Eisel, Holly McCarty, Layne Peters, Clare Reynolds, Matthew Rish, Heather Rowland, Olivia Taylor and Katherine Woods. Sophomore honorees were Alexis Barber, Emma Cowles, Elaina Derr, Alyssa Greene, Jenna Karkowski, Harmony Miller, Faith Moseley, Kailyne Phillips, Caydence Skotnicki and Jessica Yesensky.
Recipients of the Monday Historical Club Scholarships were: Addison Dana, Nichole Lent, Cara Reynolds and Caitlyn Reynolds (highest average in art, grades 9-12.) Gabrielle Dion, Krysta Glazier, Mariah McConnell and Alex Pond were honored for highest average in American History and Rafael Aguilar and Zoe Eisel for highest average in Global Studies.
A number of Juniors were also awarded college scholarships. Krysta Glazier, Mariah McConnell, Fabiana Suarez and Aria Werme received scholarships from the University of Rochester. Gabrielle Dion and Makenzie Hurlbut received scholarships from Elmira College. Caroline Stainton received a scholarship from Keuka College. McKenna McCormack and Garrett Lawton received scholarships from Clarkson University. Rochester Institute of Technology awarded scholarships to Justin Charsky and Alexander Pond. Mia Pierce received a scholarship to LeMoyne College.
The evening's festivities included guest speaker Margaret Weigel, a PACS grad and Pulaski Public Library Director. "Pay attention to your intuition. Take responsibility and renew yourself regularly. Seek out the fun in your life. Be tolerant and respectful of your classmates. Work together to achieve more. Your superpower is you" is the charge that she gave the honored students.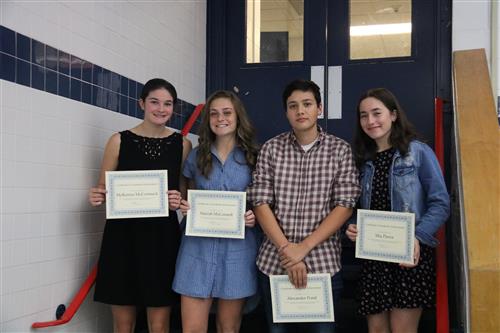 Senior Academic Honorees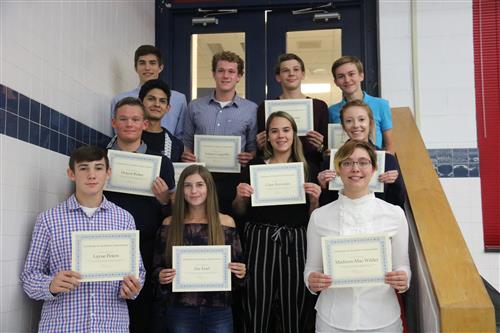 Junior Academic Honorees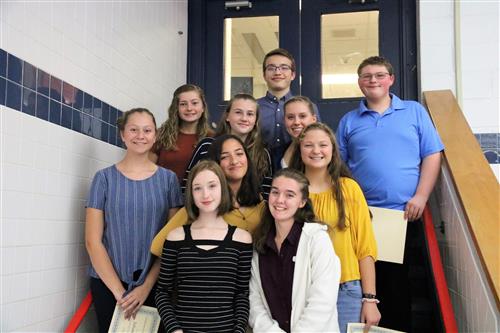 Sophomore Academic Honorees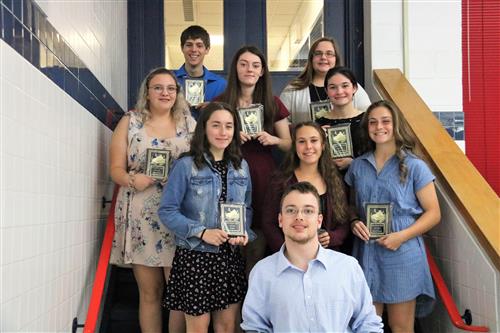 Senior Snow Incentive Award Recipients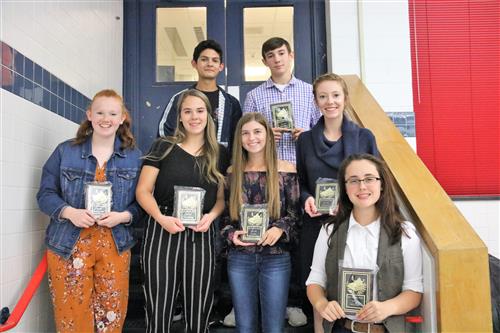 Junior Snow Incentive Award Recipients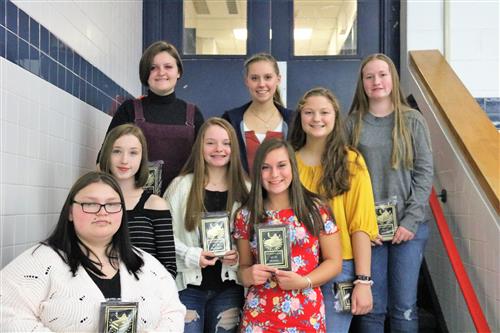 Sophomore Snow Incentive Award Recipients