Return to Headlines
PACS names Salutatorian and Valedictorian
Two bright young women at Pulaski Academy and Central School have been named the class of 2020's valedictorian and salutatorian.
Mariah McConnell is this year's valedictorian. McConnell will be attending the University of Rochester to double major in English and biology.
While at PACS McConnell played soccer and basketball. She was a participant in jazz, concert, marching and pit band. She was a member of the art club and a member of the National Honor Society.
"My advice for underclassmen is to play every game like it's your last, take every stage like you won't be able to tomorrow, and cherish every minute in the classroom," said McConnell. "One day you'll have to say goodbye, and it might not be in the way you wish. Time is not infinite, so make every moment -- no matter how small -- count."
The salutatorian for the class of 2020 is McKenna McCormack. McCormack will be attending LeMoyne College looking to earn a dual degree from LeMoyne and St. Joseph's College of Nursing. She will be earning her Bachelor of Science in nursing degree through LeMoyne and will become a registered nurse through St. Joseph's. McCormack participated in several different activities while attending PACS. She is the president of the National Honor Society, a student representative for student government and varsity club, an OCAY League participant, member of jazz and marching band, and part of the track, cross country and swim teams, earning Academic All-American her senior year.
"My advice to underclassmen is to not be afraid to ask for help. Ask your teachers questions because they truly care about your education and they will do their best to help you," said McCormack. "High school goes by a lot quicker than we may think, so don't push off retaking a Regents exam or taking the SAT because before you know it, it's too late."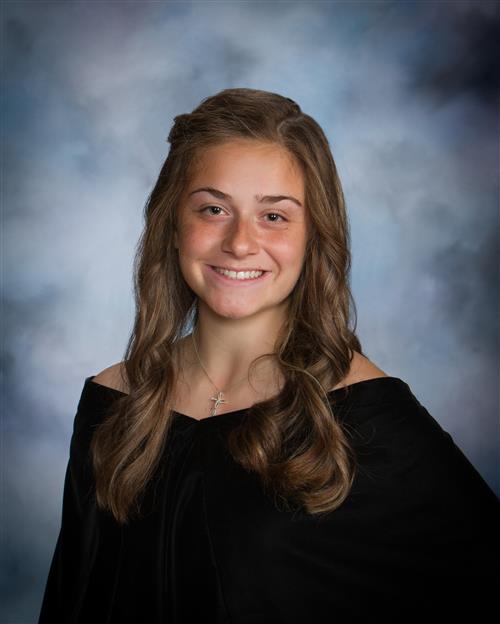 Mariah McConnell
McKenna McCormack