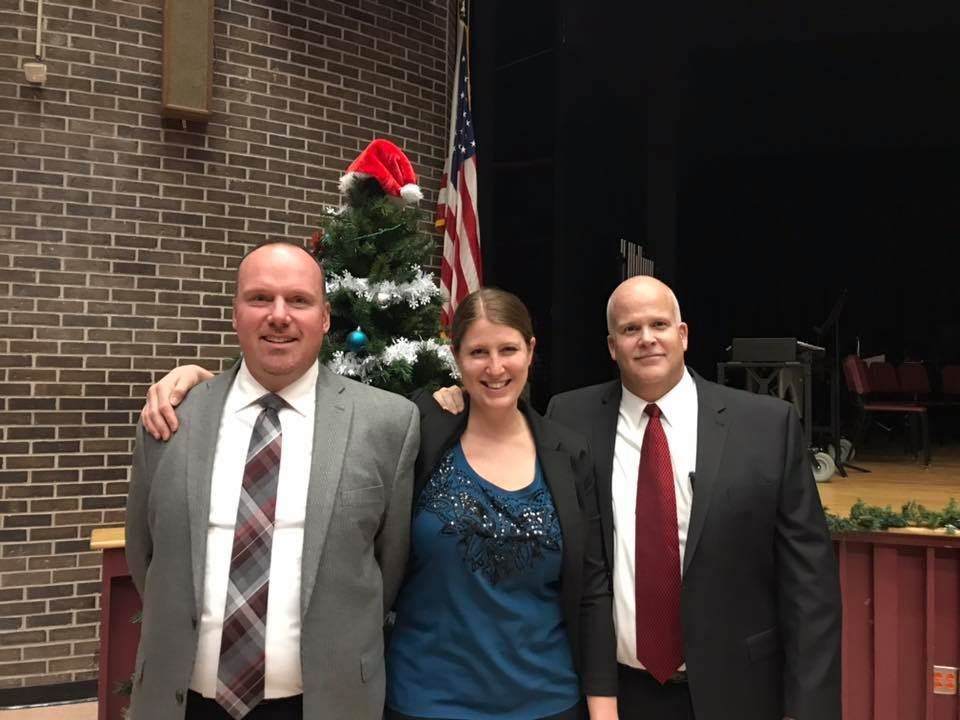 The Arts at PACS
Pulaski has a strong tradition of supporting music and art in our schools. Students have the opportunity to perform, compose and create at all levels in a variety of ways.

Elementary School: Students receive classroom music instruction starting in kindergarten. Beginning in fourth grade, students can join the chorus, which rehearses once a week. Students interested in joining the band can do so in fifth grade. Band students receive one small group lesson per week and two large ensemble rehearsals per week.

Middle School Music: Every sixth grade student at Pulaski participates in band, chorus or both. These ensembles meet every day during the same period. Students wishing to participate in both groups alternate days.

Students in grades seven and eight combine to form larger performance groups for older middle school students. Students can participate in band, chorus or both. Each ensemble rehearses daily and students choosing both ensembles alternate between groups. In addition to large ensembles, students also receive weekly smaller group lessons with staff. Band/Chorus is required in seventh grade and optional for eighth grade. Students in grades seven and eight are also invited to join the Jazz Band and Marching Band.

High School Music: Many students choose to join either the band, chorus or both in high school to fulfill their fine arts requirement. Students in grades nine through 12 combine to form both a High School Band and High School Chorus. These ensembles rehearse simultaneously each day, and students who choose to enroll in both alternate days. Small group lessons are offered to students who wish to participate in ensembles outside of our district, such as All-County, Area All-State and NYSSMA Solo-Festival. All are encouraged to participate in Jazz Band and Marching Band.

High School Piano & Music Theory Classes: High school students are encouraged to enroll in Piano Class, which meets every other day and/or music theory, which meets every day.

Middle School Piano Class: Middle School Piano Class is offered as a 10-week class.