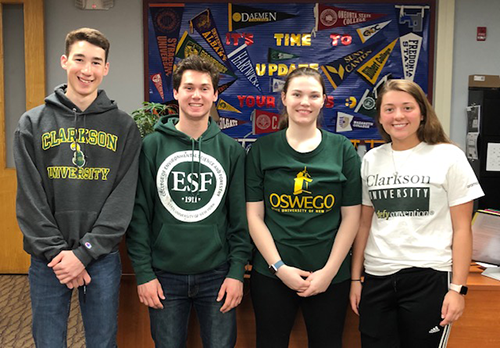 Middle-High School Student Services
Financial Aid Information Night Presentation Recordings

If you were unable to view the presention live links have been addded to the link Library to watch the presentation.

---

PSAT Sign ups are available until 10/2. There was a link sent to the students emails from Mrs. Evans to sign up. Any questions come visit us in the guidance office.
Contact
Sue Evans
Grades 10-12 Counselor
315.298.5103

Evan Tambs
MS-HS Psychologist, Grade 9 Counselor
315.298.5103

Margaret Cacchione
Grades 6-8 Counselor
315.298.5103

Colleen Long
Guidance Secretary
315.298.5103 X 5008